Updates:
- The 2020 Hindcast has been completed. Data gaps will be addressed in coming weeks.
- Alaska records from 1985-2020 are now available for most stations.
WIS Project Mission
The Wave Information Study project provides a national resource of long-term wave climatologies for all U.S. coastal waters using high-resolution wind fields, mean daily ice concentration fields (where appropriate), third generation phase average wave modeling technologies, that are extensively evaluated to point-source measurements and satellite-based altimetry providing high quality wave estimates. The multi-decade hindcasts and storm event archives are generated to meet tomorrow's coastal engineering needs today.
Problem
Knowledge of the wave climatology is required for planning, design, construction, and maintenance of USACE projects in the coastal zone
Information is scarce due to the lack of measurements at locations over timescales long enough to be statistically significant
This lack of information is a critical problem for USACE operations, and project maintenance near the coast
Solution
Generation of long-term coastal wave estimates using spectral wave models forced by high quality wind fields, to retain continuity
Validate the model estimates to measurements
Provide easy access to the estimates and tailored products specific to project needs
Impact
Fully automated hindcast system with limited manual intervention
Model simulations cost-effective compared measurements
Timely web site updates with new wave estimates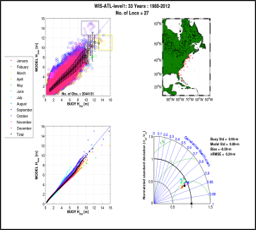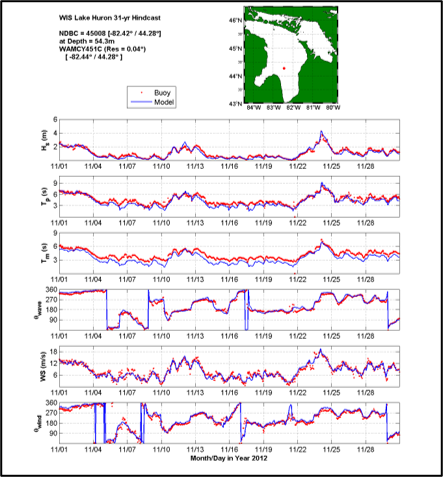 ---